On e very October 1st I will be taking a look into future gadgets...by future, I mean really cool ideas that may never see the light of day!
How about a camera that is mostly screen? I think that qualifies.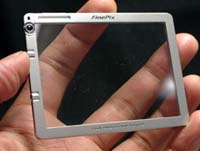 If your Japanese is good or you have a good page translater ...go here to read the article.