Snowshoes like those from Tubbs are great for when we are in the outback, but maybe a bit much for city walking.
Sometimes it not convenient to wear the heavy boots and have to change to our dress shoes when we arrive at work.
For those situations, YakTrax has a solution that will get you there without you falling on your...whatever.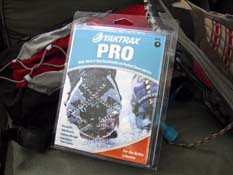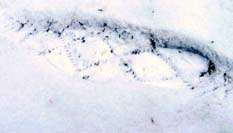 We'll take a look at YakTrak's latest version in this review.
We'll also take this YakTrak Pro along with us on our snowshoeing outing in December and try them out in different conditions (snow, ice, slosh, etc...).
1. First Look
3. In The Wild Report
Initial Impression- Stretchy!
Usability- Slips on
Durability- Test in progress
Price- $30