Winter IS Summer in Miami
Them's Good Eats
We ate everywhere. We ate at places that had a pork chop special for 8 bucks, and at an upscale Latino fusion restaurant that cost us upwards of $75 each (the bill hasn't come in yet). Below is the list of the restaurants I liked a lot.
Ruffi's Cuban Café – on Collins Ave, open 24 hours.
http://miami.diningguide.com/data/d106551.htm
Great Cuban food. They even have some vegetarian dishes (for me). Their Cuban iced coffee is great. Nothing we ate was more than $8.
Ola Miami – Biscayne Blvd. (you'll need a car if you're staying in South Beach) (or better yet, a taxi, since the mojitos are so good)
Ohmigawd, this was goooooood food. We started off with a trio of ceviches – out of the 11 that are offered - and they were all fabulous (I liked the Oyster Ceviche the best, but the others voted for the Ecuadorian Shrimp Ceviche). We all got different mojitos – mine was with some lemon liquor, Lisa's was made with pomegranate juice). There menu had a great vegetarian dish with arepas and mushrooms and…other stuff, and it was great. Wan had a rib-eye something, which he pronounced as excellent. This was the expensive dinner, but worth every single penny.
Café Nuvo – on Espanola Way
http://miami.diningguide.com/data/d106965.htm
Nice outside café; Lisa and I sat on a brocaded sedan! Nice light food, the French fries were excellent! The mojitos were terrific. Very potent. (I spilled my second mojito: I guess 2 o'clock in the afternoon is too early for me...)

About $20 each with drinks.
Dulcianna – on Lincoln Mall Road
http://www.dulciannacafe.com/our_products.html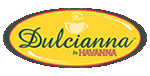 Great place for breakfast. Even though I'm a tea drinker, I fell in love with their macchiato (espresso with steamed milk). They had little empanadas – little pastry-encased snacks – that were perfect for breakfast. We went there twice, we liked it so much. Empanadas were $1.50, coffee between $1.75 and $3.00. (This place is actually a franchise, so would somebody please open one in Boston and let us know? Thanks ever so much.)