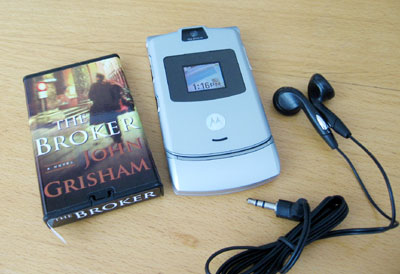 The PlayAway is about the size of the RAZR phone. The headphones are the earbud type. The controls are simple...from the upper left: volume, speed, bookmark, prev/next chapter, reverse, play, fast forward.

The PlayAway is powered by one AAA battery. According to the company, the player should run for about 12 hours on a new battery.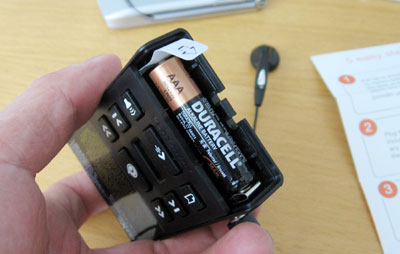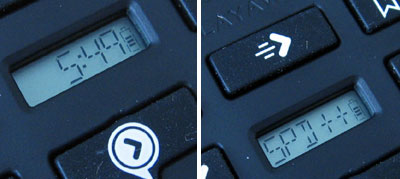 The LCD display gives different info when the different buttons are pushed. The time remaining/battery strength is the default display. If you want to listen to the playback a little faster, just push the Speed button on top of the LCD. There are 3 different speeds (normal, +, ++). We were most comfortable at "+."

We had no trouble getting the PlayAway to work right out of the box. We had to fiddle a little with the connector to the headphones as one of the audio channel was coming in an out. Turning the plug seemed to have solved the problem. The sound quality was quite good, even at the fastest playback speed.
We like the convenience of the PlayAway. It will definitely appeal to a certain segment of the book market. Unlike audio files purchased from iTunes, you can pass this one on when you are done with it!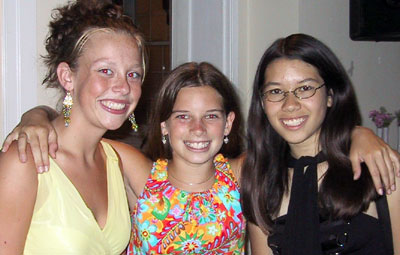 The interns played with it for a while and the basic comments were "It is light and will be perfect for the beach this Summer." They'll have more on this once they are back from the beach :-)