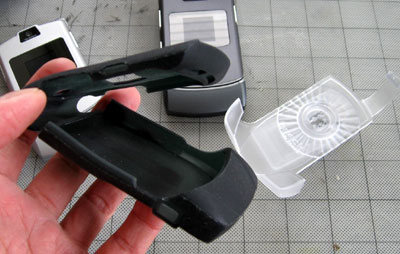 The Speck SkinTight case comes with a one-piece rubber covering and a frosted multi-position belt clip. The rubber cover stretches and slips over the RAZR to form a...you got it...skin-tight shield.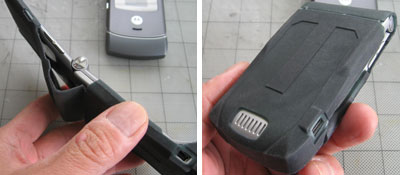 Like most one-pieces, the SkinTight has a gap at the hinge when in the open position. There are no functional problems with this. It just looks less "sleek" when compared to the two-piece covering.

There are strategic die cuts on the front, side and back of the SkinTight case to give access to the various screen, ports, camera, mic, speakers, and buttons.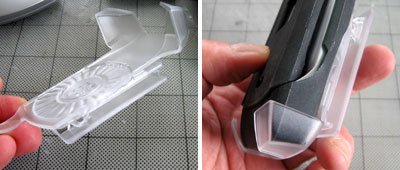 We don't usually use a belt clip, but the SkinTight case does include one for those who want the "quick draw" action. The clip will rotate and stay at various angles to accommodate different waistlines and, uh, elbow-atures.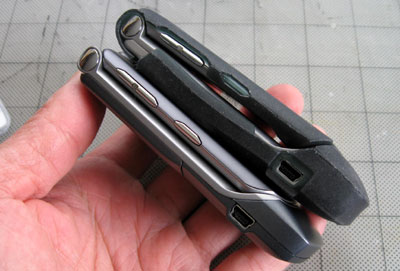 Obviously the whole package is thicker with the SkinTight rubber case. The benefit is that the phone is now easer to hold, open, and close!