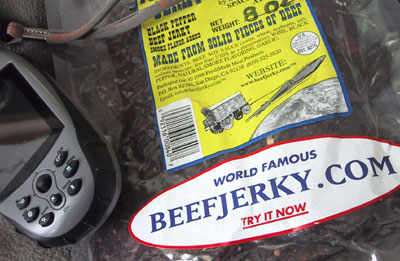 If you have never had beef jerky before, be prepared for a tough and leathery texture. Also, be prepared for a taste SENSATION!
BeefJerky.com's Final Frontier Black Pepper Jerky is quite flavorful. We thought it would be salty, but I think we were just remembering the stuff we used to get at the local 7-11! Trust us when we say this is NOTHING like that :-)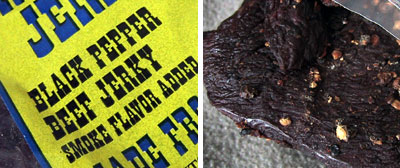 You can see the pepper flakes all over the meat. The pepper is spicy, but not tear inducing :-) It added just the right amount of "punch" to bring out the flavor of the beef.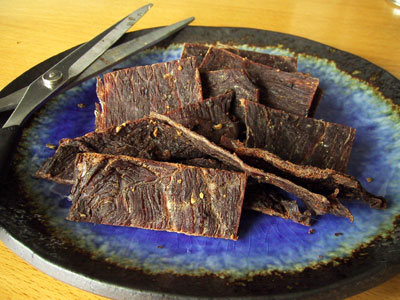 There are many different ways to eat beef jerky, but the way we found to be the easiest is to cut it into 2 or 3 inch strips. Also, we cut the strips against the grain of the meat so we can chew off small strips. For us, this made the pieces easy to pack and easy to eat.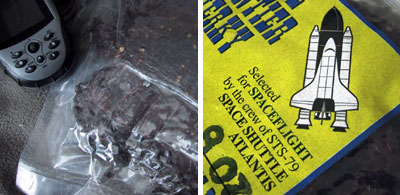 If you are looking to add some taste and energy to the trail food mix in your pack...definitely give these Final Frontier beef jerky products a try. Hey, if it is good enough for astronauts, it's good enough for us :-)