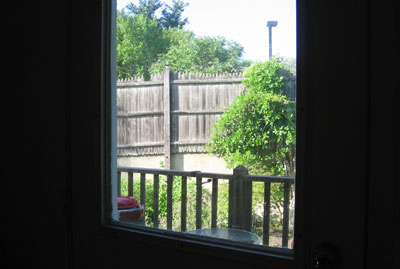 The door out to the garden has a large blank piece of double-pane glass. We had been meaning to make a stained glass piece for it. Someone suggested we try making something with the PCS and some cling film.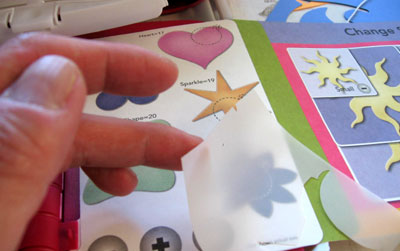 The cling film is translucent and will give a frosted quality to the pattern. The effect should be similar to sand-blasted glass, at least from a few feet away. The great thing about using these cling film is the patterns lifts off quite easily and be reused elsewhere.
We settled on just the sun and a few stars. For some reason, the star and moon shapes could not be cut together... we'll have to figure that one out later. The entire project took us all about 10 minutes to do once we settled on the concept.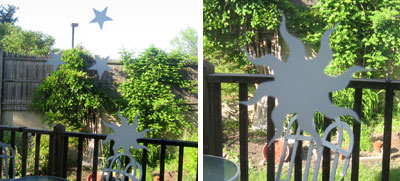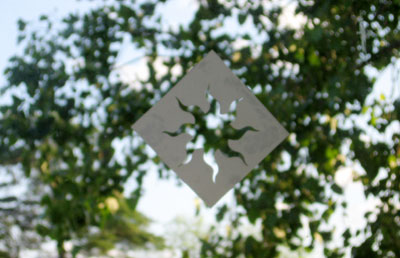 One cool thing about the PCS is if you are careful, you can use both the shape and the stencil! Note the star outlines in the pic below.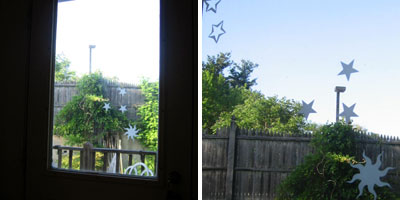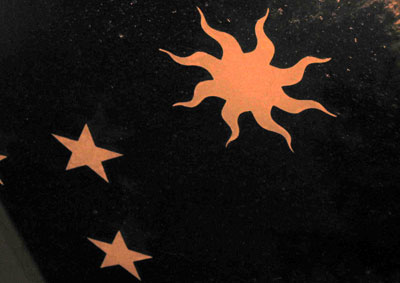 The image above is how the frosted patterns appears when backlit by the street lamps. We'll get a shot of the sun through the window at some point.
We will definitely revisit this project when we have a chance to play with a larger cutter.