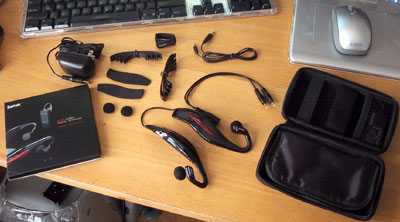 The Saitek A-350 Wireless stereo headphones came with a LOT of parts! There were different sized rear spacer bands, extra ear bud covers, cables for connecting to various audio sources, security straps, side cushions, manual on CD, AC charger, and a carry case. The case will carry everything except or the AC charger and the CD.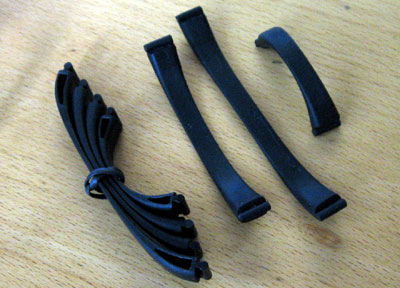 The headphones wraps around the back of the head. Before we could put it on, we needed to install a band which connects the two arms. Included are two sets of bands of various lengths. We were able to find a right size for all of the different heads in the RainyDayMagazine office. Once assembled, the headphones are flexible, but do not flop round.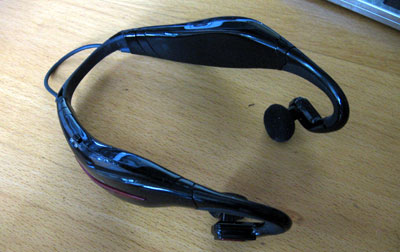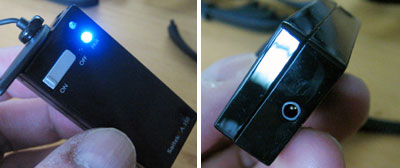 The transmitter is needed to make the wireless system work. The transmitter is quite small...about the width of the iPod nano. Both the transmitter and headphones must be charged before using. There is a two-head splitter cord supplied with the AC charger, which could charge both units at once...nice. The batteries are made of LiPol and should give about 6 hours of play from a full charge.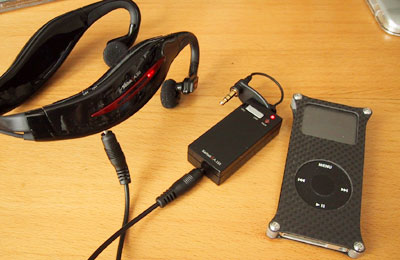 The connection between the transmitter and the audio device is via a standard mini-plug...just like the one at the end of most ear-bud headphones. Once attached, the player and the transmitter can be tossed in backpack, pockets, or left on the table. The range is approximately 30 feet.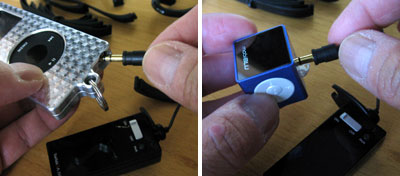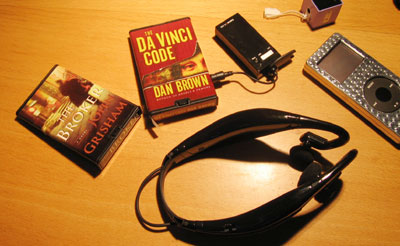 Just plug the transmitter into the headphone jack of your favorite audio player (computer, CD, walkman, iPod, MobiBLU, etc...) and you are good-to-go! Yes...it will even work with the PlayAway audio books.
The speakers of the ear buds are composed of Neodymium drivers. Neodymium is a rare-earth magnet which is 10X stronger than the standard ferrite magnets. Neodymium drivers are light and have the full dynamic range expected from high end stereo headphones.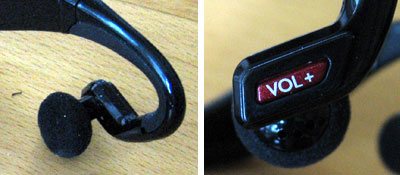 If for some reason you don't want to use the wireless feature and you need to send the signal directly the headphones, there is a "Line In" port on the side.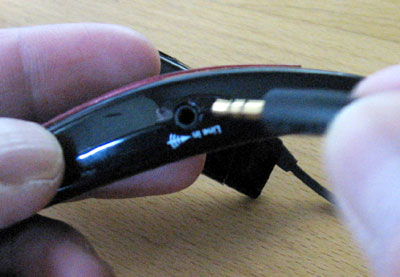 We are looking forward to kicking back and listening to the audio version of The Da Vinci Code before heading out to see the movie. I wonder if which will run out first...the battery or the audio book?