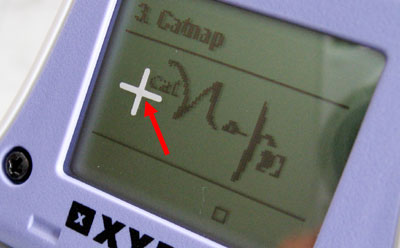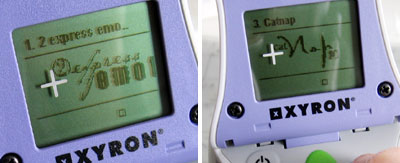 The function of icons on the control pad were pretty easy to guess. The only tricky one may be the bottom left (continuous printing?).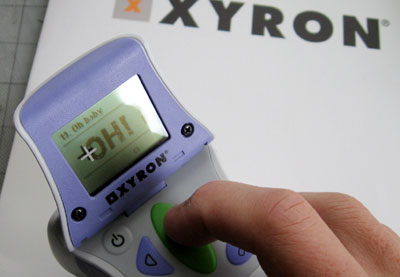 We scrolled to the "Oh, Baby!" selection and hit the print button... nothing happened. We then realized we need to actually move the printer for it to start printing. Sure enough!

There is an optical sensor (blue arrow) at the bottom of the Design Runner which can detect the rate of movement. The print speed must be controlled by how quickly you move the Design Runner across the page, thus syncing the two to minimize distorting the output...cool!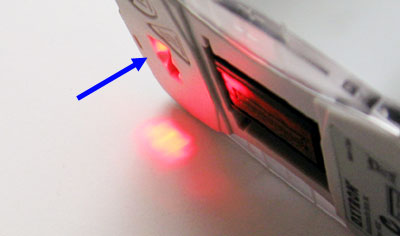 We took a quick video of our first couple of printing attempts. As you can see, we were pretty awkward. We think we just figured out how this thing aligns...gotta go to see if we were right :-)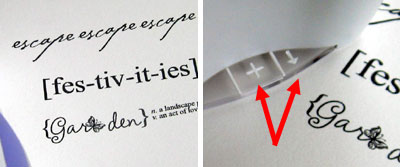 We were right...the optical sensor will automatically detect whether you are moving left or right and print accordingly. The alignment for the direction of travel (white arrow) is with the crosshair of the appropriate side. Printing will start at that point.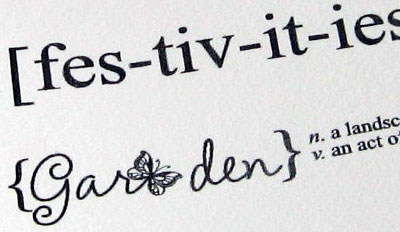 We are not sure what the exact output resolution (we'll find out) is on the Design Runner, but it is definitely good enough for cards and most DIY projects.
We will do more printing with the Design Runner in the next few weeks. Come back here and check out where/what/who we've printed using this cool little portable printer!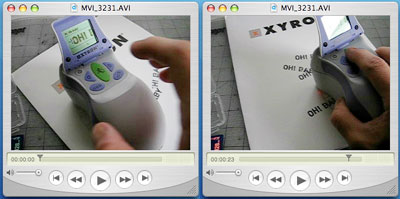 NOTE: One advantage of bubble jet printing is that it is VERY quiet. This video of our first printing efforts does have sound...really.