This past Saturday was a good top-down day. So we thought it would be nice to drive out to Lincoln MA and visit the chickens at Drumlin Farm. Drumlin Farm, part of Mass Audubon, is a real working farm and a wildlife sanctuary all in one. The day was so nice we ended up walking around the entire place.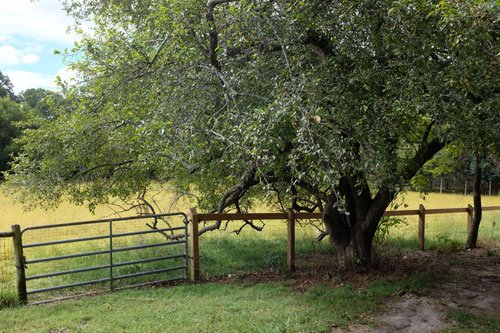 The last time we were at Drumlin Farm was in March of 2012. That visit was when the farm was just coming out of Winter. The fields were just starting to be worked and nothing had been planted yet. This visit was completely different. The Summer was drawing to a close and the harvest was in progress.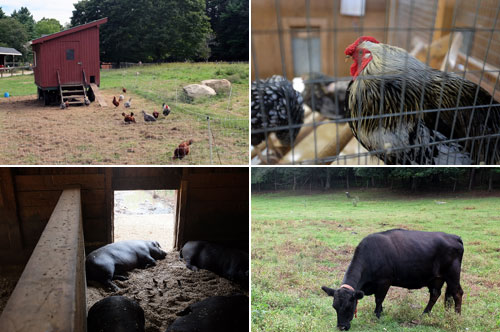 The chickens in the mobile hen house were out digging around on their current patch of grass. The ones in the main house were busy doing their thing (laying eggs, molting, etc). The pigs were napping (what else) and the cows were out grazing.
While it was great to visit with all the injured/rescued animals, the free-ranging chickens, and the livestock, the best part was accidentally happening upon a field of flowers...it was like walking into a Monet watercolor.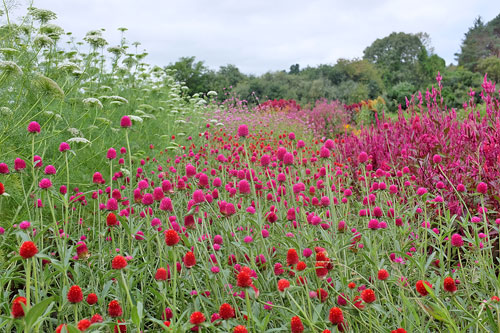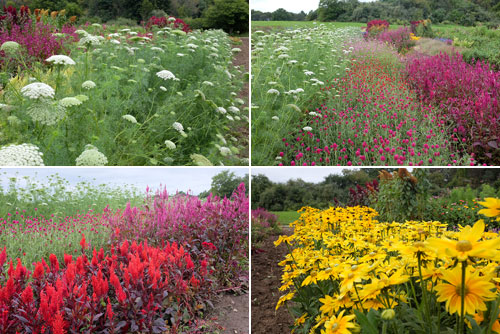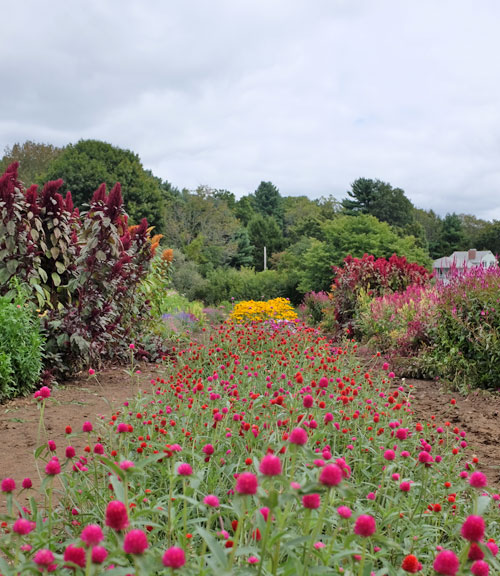 We probably could have stayed there for a few hours just taking photos of the flowers. We did stay long enough to actually exhaust the battery of the Fujifilm X100S. Speaking of the X100S, we want to show just how sharp the Fujinon 23mm F2 lens is on the camera.

We noticed a couple of finches flying around and landing on the cone flowers. Normally, if we had a zoom lens, we would have had to focus in on the two finches perching on the cone flowers. As we only had the X100S, we wondered if we took the shot, would we be able to see the birds from where we were? When we sized the image to 100%, we were happy to see that we could actually make out the birds! Here is the high-res version of the image for those who want to check it out.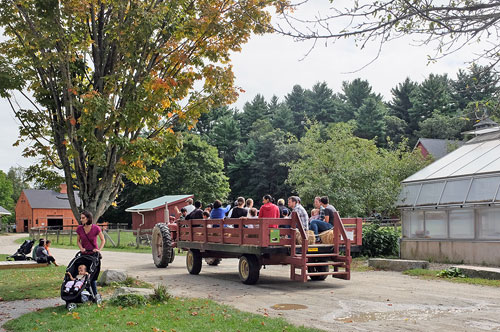 If you are in the Boston area and are looking for a place to go for an outing (light hike, picnic, etc), Drumlin Farm is always an excellent choice. There are lots of things to see, do, and learn for everyone. The babies and toddlers were particularly taken with...well, everything, and the nice part about bringing such young humans to the farm is that they have pooped out and fallen asleep in the stroller by the time you get back to the car.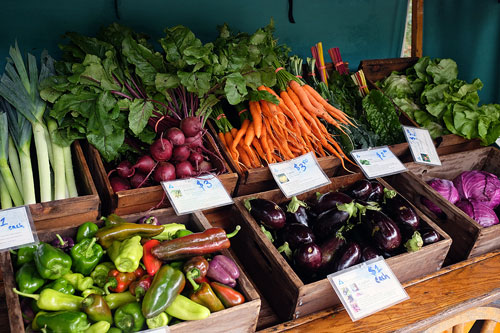 Not only will you have a great day at Drumlin Farm Wildlife Santuary, at the end of it you will also be able to bring home fresh tasty produce to boot (including eggs from the chickens). What's not to love??? [Permalink] - Drumlin Farm