Now that RainyDayMagazine is almost two years old, we have finally put in enough time with the gear to file some extended use updates to our reviews. Starting this month, every Wednesday we'll update a past review with an "InTheWild" report.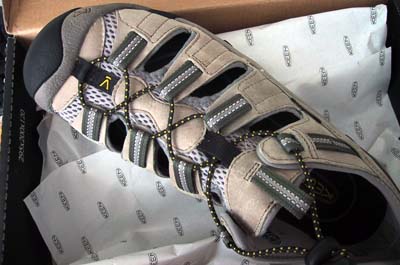 Last June we reviewed a pair of Keen Taos on RainyDayMagazine. We have received a ton of emails asking when we would do an update on how they held up. It has been 14 months since we first put on those Keens. We must have put at least 500 miles on them by now.

The Taos held up extremely well to all kinds of abuses (city hiking, trails, snow, etc...). We also put them through the wash (image below) to see how clean we can get them after a year.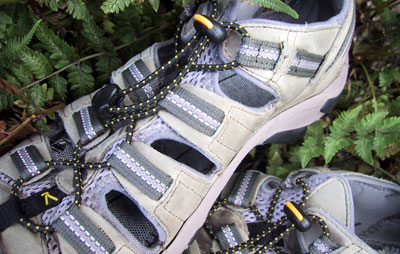 Considering the amount of use these shoes have seen, we think they held up extremely well! We have no reservations in recommending these Keen Taos to those interested in a pair of durable and versatile footwear. Go here to check out the full InTheWild update.
One of our reader, Trevor H, was kind enough to send us a link to an anti-static gun when we mentioned that we were looking for one. I don't remember what we paid for it 25 years ago, but I'm pretty sure I didn't pay $75 for a ZeroStat :-)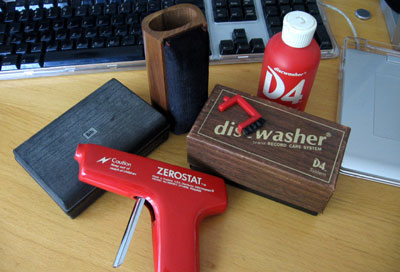 However, what it did was made me send the interns down to storage and dig through all the boxes until they came up with the ZeroStat. I'm happy to report that our LP cleaning kit is now complete.
BTW, Trevor, the mystery item from yesterday was not just a Nalgene bottle (that would have been way too easy), but a FireFly by Guyot Designs...as hinted at by the clue.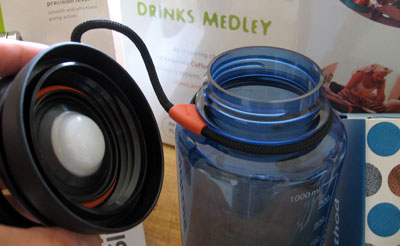 Seth M from Utah did pick up on it and was the first out of over 700 emails with the correct answer...thus, is the winner. Seth, we are working on getting a FireFly for you! If we can't, I'm sure Eliot can find you something fun.
Another item which generated a lot of email was the ReelSmart. Most of the emails were requests was for a video showing this thing in action...a lot of you were VERY skeptical. We decided to break with our usual FirstLook/FirstUse format and just post some quick vids now to give our email server a breather.
The left video shows the normal extraction of the hose from the storage unit. The right video shows the ReelSmart's auto rewind feature.
Frequent RainyDayMagazine readers know we won't pass up a chance for a fun little contest :-) We decided to change some things in the two videos. Watch 'em really carefully and see if you can spot them all. Send us your answer with the subject line "Changed for the better" when you think you have found them all. We'll announce the winner...when we have one.