Snow Leopard is officially available
today. The upgrade is only $29 at the Apple Store. We are going to pick up a copy and do the installation this weekend.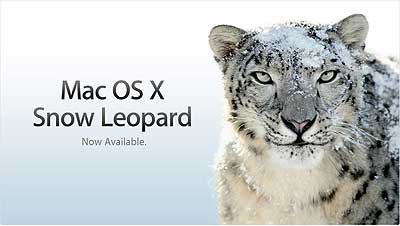 According to the marketing blurb, Snow Leopard is faster, more reliable, and easier to use. We'll see :-) We'll have full write-up on the Snow Leopard installation experience on the Mac mini and the MacBook Pro.

Sometimes it is better to hold off upgrading for a few days after a new version has been released into the just to see if there are any "gotchas." If you can wait a few days, you can pick up a copy even cheaper as Amazon
has it for just $25
with free shipping! [Permalink] - Snow Leopard