Yesterday we talked about the templates available for iBooks Author. Today, we are going to look at one more source for templates.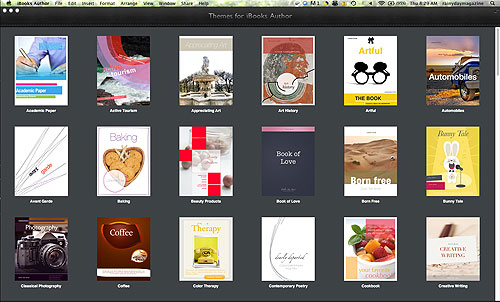 Just like website templates, iBooks templates are formatting instructions that tell iBooks Author how to layout specific pages for anyone interested in creating an iBook. We mentioned Jamsoft and Macmanus as good sources. Another great resource is Graphic Node. They call theirs "themes" but they are templates like the other ones. However, for $17, you get a collection of 100 different layouts (pg1, pg2, pg3, pg4, pg5, pg6). Those not yet ready to part with $17 can sample a few for free here.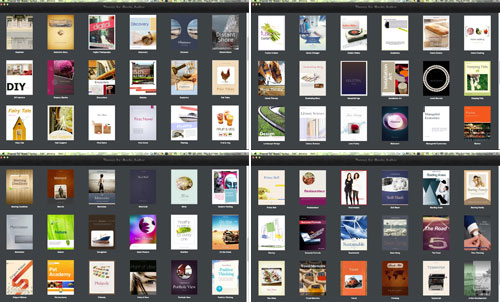 Each template from Graphic Node was created with a theme in mind (Baking, DIY Interiors, Love Poetry, Travel Memoirs, etc). The layout of the template reflects what the author may find consistent or helpful based on the specific theme.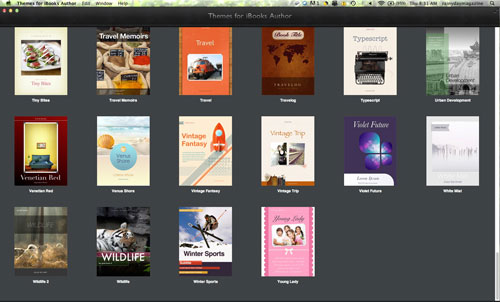 Unlike templates for websites, iBooks templates from different sources may be mixed and matched to create new combinations. Of course, not every layout combination will work, design-wise. However, the larger your template collection is, the more inspiration you will have to draw from, and (possibly) the easier it will be to assemble something which will work visually. Tomorrow, we will show the mechanics of how to combine elements from different templates into a single template. Of course, how to achieve a design which is visually coherent, thematically consistent, and/or esthetically appealing will be left as an exercise for the reader :-) [Permalink] - More iBooks Templates