eBooks may be the future, but there will always be a place for physical books on our shelves. The reason is not just that a physical book doesn't need batteries, software updates, or could break when dropped. It is that swiping to turn a page on a tablet will never replace the tactile satisfaction of turning an actual page in a book. Plus, you can't (or at least really shouldn't) read an eBook in the tub...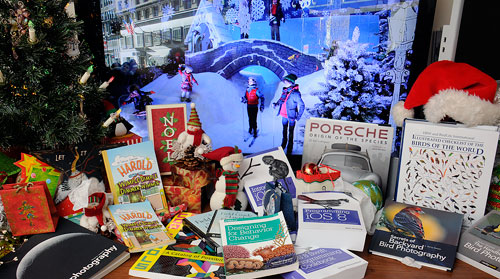 Some books are too beautiful to stay hidden inside an eReader. They belong on the coffee table, on the shelf, or just out and about!!! In that spirit, we have assembled some of our favorites for this year's 2014 Holiday Gift Guide.
Books for birders: People who love birds have a special place in our gift guide this year. OK, they have a special place in our gift guides every yea, because we are some of the "People who love birds."

Here are some book suggestions for those interested in learning how to take better photos of their feathered friends from our friends at Rocky Nook.
Secrets of Backyard Bird Photography: Photographing birds in your backyard is a convenient, rewarding, and addictive adventure. Backyard Bird Photography is a guide to that pursuit. In this book, author and wildlife photographer J. Chris Hansen teaches techniques for creating professional-quality images of the subjects right in your yard.
The Handbook of Bird Photography: The knowledge, talent, and experience of three well-known professional wildlife photographers have been distilled into one beautifully illustrated volume. Written in a manner that is easy to understand, this book offers fresh insight and practical tips that will broaden horizons for nature and bird photographers. The authors share their stories showcasing photographs for which they have received awards in major international wildlife photo competitions.

The Art of Audubon: Ornithologist and artist John James Audubon began painting his Birds of America project almost two centuries ago. This boxed set contains 16 prints perfect for reframing. These high quality reproductions were obtained by disbanding one of the two sets held by London's Natural History Museum, photographing the prints using the latest digital technology, and then reproducing them as large as possible on the page and with the original numbering and captions faithfully recreated. On the reverse of each print is an excerpt from the notes that Audubon himself wrote to accompany the prints.
Illustrated Checklist of the Birds Of The World: The first ever Illustrated Checklist of the Birds of the World is really two works in one. It is a complete checklist whose taxonomy incorporates the most up-to-date information and an exhaustive methodology in an entirely systematic and consistent way. At the same time, it contains illustrations and distribution maps for every bird species in the world. This includes the original artwork from the HBW series, as well as hundreds of new illustrations, all in two compact volumes. Volume II will be available in 2016.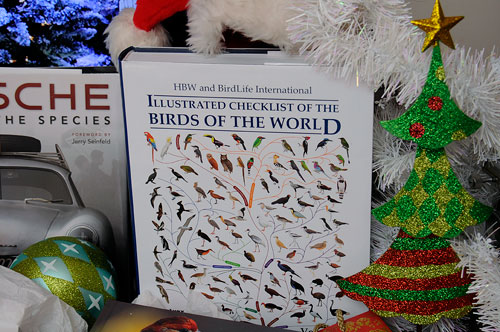 Books for Porschephiles: The recognized expert on all things Porsche is Karl Ludvigsen. His writings on things Porsche-related are well-researched, informative, and illuminating. We have three suggestions which will sure to delight any Porschephile on your list.
Porsche - Origin of the Species: An in-depth exploration by Ludvigsen into the specific influences and circumstances that brought forth the first Porsche-badged sports cars. Sure to appeal to all who are eager to know what events really ignited the spark from which all other Porsches evolved.
Ferdinand Porsche - Genesis of Genius: As early as 1900, when he was just 25, Ferdinand Porsche pioneered hybrid technology to power his automobile designs. Once gasoline gained dominance (over electricity) as the power-source of choice, Porsche became relentless in his goal to design the fastest and most durable automobiles in Europe. The dynamic young innovator who helped to chart the course of the automobile through the first decades of the twentieth century is brought to life by Ludvigsen in this in-depth look. A "must have" for every Porsche admirer.
Porsche: Excellence Was Expected: Remarkable both for its breadth of coverage and its technical depth, Porsche: Excellence Was Expected covers every Porsche road and racing car from the company's beginnings through the development of the 2009 Panamera. Adding dimension to the Porsche story is Ludvigsen's assessment of the company's designers, chief engineers and top managers over the years. This definitive work on Porsche history is the ultimate gift for the Porschephile.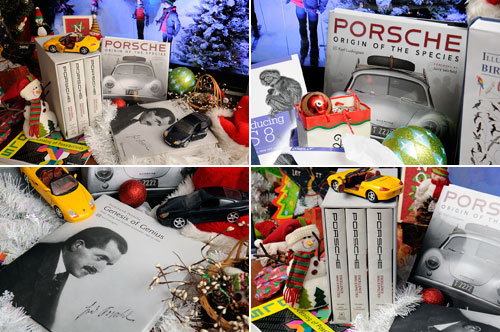 Books for children: This year, for us, the only children's book of note is the fabulous Harold and the Wimple-Dimple Dimmer-Wimmer by Carolyn Donovan. If you order the book directly from Flummery and Trivet, the author will autograph and inscribe these first editions for you... something which will sure to be treasured for the years to come!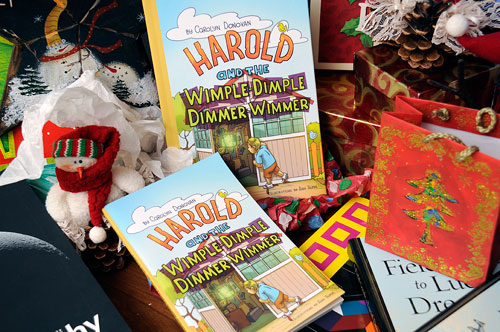 Books for dreamers:
A Field Guide to Lucid Dreaming: Imagine being able to: fly; walk through walls; shape-shift; breathe underwater; conjure loved ones—or total strangers—out of thin air. Imagine experiencing your nighttime dreams with the same awareness you possess right now—fully functioning memory, imagination, and self-awareness. Imagine being able to use this power to be more creative, solve problems, and discover a deep sense of well-being. This is lucid dreaming—the ability to know you are dreaming while you are in a dream, and then consciously explore and change the elements of the dream. A Field Guide to Lucid Dreaming, with its evocative retro illustrations, shows exactly how to do it. So don't just dream. Dream with lucidity!
Cool Tools - A Catalog of Possibilities: This is the ultimate guide to do-it-yourself. The book covers how to self-publish a book, rent a bulldozer, print 3D objects, run for local office and win, design a logo, grow edible mushrooms, read all the classics, get an online degree, cut your cable TV, build a log cabin, and so much more! For anyone who has ever dreamed of "doing it themself!"

Books for geeks: Apple has released iOS 8 and the new programming language Swift. Learning what is in iOS8 and how to use Swift is for everyone who want to create apps for the iPhone, iPad, or the upcoming iWatch. The RainyDayEngineering folks have been eager to get their hands on these books. Now that they are here, we expect to hear more than we ever wanted to know about "trait collections, size classes, and segue types."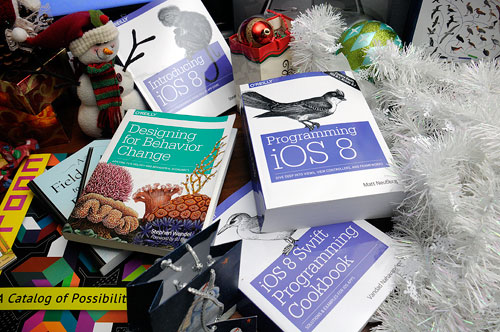 Photography Books: There are dozens of photography books we could recommend, but this year we are highlighting two of our favorite activities...Astronomy and Photography. No, you are not going to make a lot of money doing it, but you just may learn something a lot more enriching...the secrets of the Universe!
Digital Astrophotography: At first glance, the challenge of astrophotography may appear daunting. But not only are spectacular results possible, they are easy to achieve using the step-by-step instructions provided in Stephan Seip's Digital Astrophotography: A Guide to Capturing the Cosmos. Today, amateurs can produce images that, twenty years ago, only a large professional observatory would have been able to capture. This book shows you how.
Astrophotography: Author and world-renowned astrophotographer Thierry Legault teaches the art and techniques of astrophotography: from simple camera-on-tripod night-scene imaging of constellations/star trails/eclipses/artificial satellites/polar auroras to more intensive astrophotography using specialized equipment for lunar, planetary, solar, and deep-sky imaging. Legault shares advice on equipment and guides you through techniques to capture and process your images to achieve spectacular results.

BTW, if you can't find the right book for those on your "good" list, you can always just give an Amazon Prime
membership as a present :-) [Permalink] - RainyDayGiftGuide: Books