What does a martial art such as Aikido have to do with business and innovation? We have been giving that a bit of thought. The reason is we have been reading two interesting books on innovations. One of them is on the market now, the other may be by the time we have this article posted.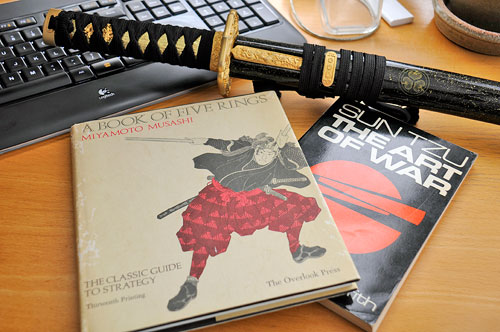 Applying ideas and strategies from the martial arts for business are not new. Books such as The Art of War and the Book of Five Rings have been on the must-read list for business executives since the 80s. However, as good as they are in helping CEOs and marketers compete against their rivals, they are of no value in advising them on how to innovate. Without innovation, a business will eventually lose the ability to effectively compete.
It is not enough to be mindful of the strategy, but also the process. So, it is no longer just what, but how, to think.
Everyone has ideas. Some of them are good, a few of them are great, but many of them are a waste of time. So the question is, how to proceed? How to separate the good ones from all of the time wasters?
A great idea is just a starting point. Sometimes an idea is ahead of its time. Others require too much change to the infrastructure which are already in place. For a select few, all of the stars (opportunity, skills, market) will align and if conceived and properly kindled, will catch fire.
Fundamental principles...things which will work regardless of circumstances.
Every situation is unique...but there are repeating patterns.
See the lines of forces...
You have to have an image of what you are trying to do...
Aikido works, your Aikido may not...
ut only if certain current limitations were addressed. How should Wacom respond to Leap Motion's entrant into the market? We have some ideas, but that is an article for another day. [Permalink] - Aikido and Innovation