Companies that pay special attention to the design of their products (Apple, Sony, etc...) have always enjoyed a loyal following. Their customers are happy to pay extra for products which perform well and look great doing it. We have always tried to do our part in helping to promote companies which have this focus. SimpleHuman is such a company.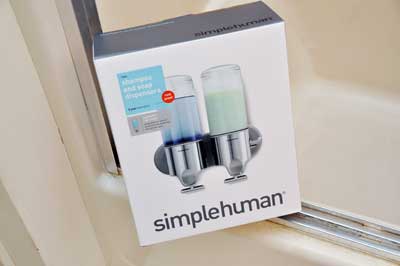 We have reviewed many products from SimpleHuman (coffee maker, shower caddy, etc...) over the years. They are great looking products which have stood up to the rigors of daily use around the office. When these shampoo and soap dispenser showed up at the office, we were eager to take a look. Their tagline of "more suds, less clutter" meshed well with the philosophy here at the magazine. God knows we need help in reducing the clutter :-)

As with all SimpleHuman products, this dispenser was designed to help promote a calm and pleasurable living environment. One that is "efficient," not austere.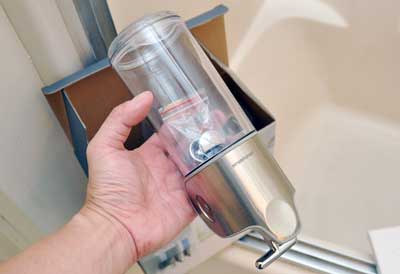 The FirstLook will be posted in a week or so. The installation write-up will follow shortly. Unfortunately, the "group shower" FirstUse photoshoot proposal did not make it past the review committee (Bostonians...need we say more?). [Permalink] - SimpleHuman Liquid Dispensers