It is the start of the Holiday shopping season and we are back with our series of RainyDay Gift Guides. The first one is both the easiest and the hardest to do. It is easy because we come across so many good books every year. It is hard because we also want to mention books from previous years which we think would make awesome gifts. This year we've decide to recommend a blend. Some on the list we've mentioned before, but others are new for this year. Like all of past our suggestions, we've looked at all of our suggestions first hand. Also know this...they wouldn't be on our list if we wouldn't want them under our tree :-)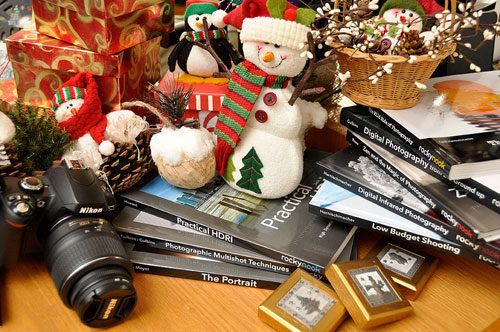 For the photographer on your gift list, getting a good how-to book can be even better than getting a new lens. Whether it be mastering their Nikon D90
, creative use of a lighting system
, learning new techniques (HDRI
, IR
), or making an awesome print of a great image, Rocky Nook has the topic covered. For the budding photographer, offering such as Digital Photography From the Ground Up
, will help them make progress quickly.

Astronomy Hacks
is a fantastic collection of observing tips, telescope projects, and knowledge obtained from years of practical hands-on field work. The night sky is a big place. Finding interesting things to look at is pretty easy. Finding what you are looking for is a bit harder :-) The Illustrated Guide to Astronomical Wonders
will help you get to your astronomical destinations.

We didn't know so many RainyDayMagazine readers were amature astronomers until we started the RainyDayScience section. Now we get requests for/emails with links to Astronomy books all the time. Amongst our favorites this year were the Practical Amateur Astronomy series
from Michael Covington.
There are a lot of ways to keep up with what's new in astronomy. Experienced astronomers rely on a publication called Astronomy Technology Today. What we really like about the magazine is their heavy emphasis on the GEAR. If you know someone who loves reading about the latest telescopes, a new digital imager, or how to get the most out of their astro setup, then this is the magazine for them ($15/year).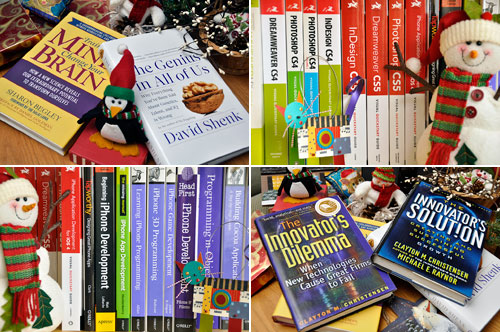 The Genius in All of Us
by David Shenk shows that "geniuses" and "gifted performers" are made, not born. To help someone tap their potential, slip this interesting read under their tree this year.
Two of our favorite business books, and we recommend them often, are Clayton Christensen's The Innovator's Dilemma
and The Innovator's Solution
. They are helpful to both entrepreneurs and investors. Whether you know someone with a great idea or someone who is thinking of backing a great idea, these books will give them insights on how the product or technology will fare in the marketplace.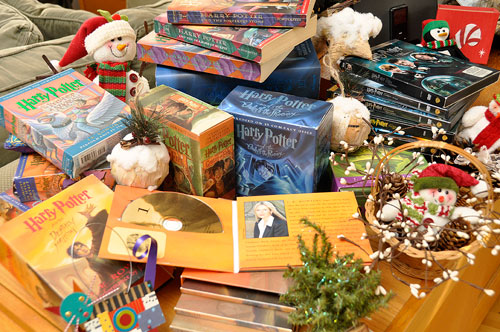 The Harry Potter books
have been and still are hugely popular all around the world. The stories are imaginative, adventureous, and deeply engaging. There is definitely something magical about reading on the couch and letting the characters come alive in one's head. For those more visually or aurally inclined, there are the movies on DVD
and audio books on CDs
. Which ever the format, the Harry Potter series will keep everyone entertained for hours on end. [Permalink] -Holiday Gift Guide: Books