When I was growing up, the Swiss Army knife was the tool of choice for anyone looking for something a little more versatile than just a simple folding pocket knife. Leatherman changed all that in the early 1980s with the Pocket Survival Tool. They have continued to lead the multi-tool category with innovative updates such as the Skeletool. The great thing about the multi-tool market is that it is constantly evolving, and is also a favorite proving-ground for up-and-coming tool companies and innovative knifemakers.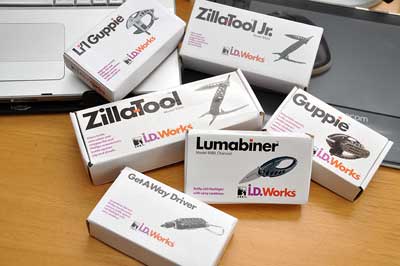 Columbia River Knife and Tool (CRKT) is such a company, and their designs are certainly innovative. They have only been in business for fewer than 10 years, but have already made quite a reputation for themselves amongst certain circles. They built their reputation as makers of functional edged-tools that were simple and tough-as-nails. Their first hit was the K.I.S.S folding knife designed by Ed Halligan. In 2008, CRKT came out with the I.D.Works line of multi-tool products. These tools are not of the traditional folding design. They are more direct.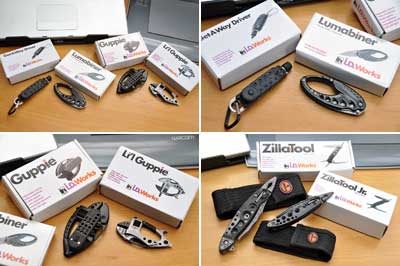 These tools are traditional in function, but not in their design. They clip on, have bits that can interchange, and many have an integrated LED light. Take the Lumabiner for example. This folding knife/LED light combo should be on every keychain.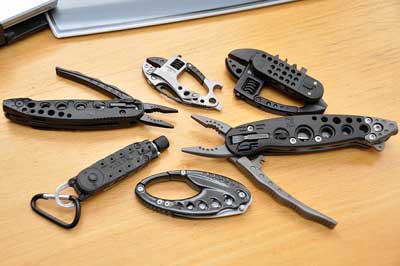 Even during this quick preview of the CRKT multi-tools, one thing was apparent. While the cost of these tools is very modest, CRKT did not skimp on the quality of the materials. In a few weeks we will have a much more detailed look at each of them. CRKT may not have the brand recognition of some of the more established players, but if they continue on this trajectory, they most certainly will...and it will be sooner rather than later. [Permalink] -CRKT I.D.Works FirstLook