Stainless steel is a fantastic material. Stainless steel is a low-carbon steel containing at least 10% chromium. It is the chromium that gives the steel its unique stain- and corrosion-resisting properties. Stainless steel is 100% recyclable. In fact, over 50% of new stainless steel items come from remelted stainless steel scrap. Most items made with stainless steel have been meant for industrial applications, but many products for home use are now made with this versatile material.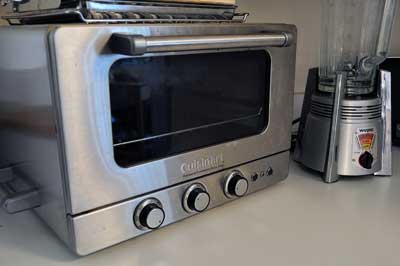 We have slowly been updating the appliances in the RainyDayKitchen. Most of them have a stainless steel finish. They look great and stand up to well to heavy use. The steel may be stain resistant, but they are certainly not fingerprint resistant. Keeping the finish clean is definitely a challenge.

This is where Weiman comes in. They make a line of stainless steel cleaners that take the work out of keeping these surfaces sparkling. The cleaners come in a few different forms: spray, aerosal, and wipes. What they have in common is a formula which will remove fingerprints, smudges, residue and grease from the surface without leaving any streaks.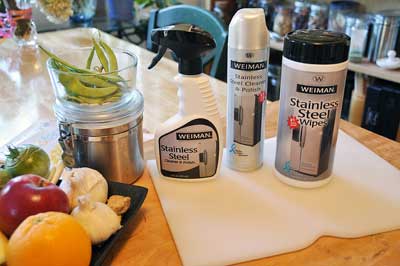 The spray and aerosol are useful for covering large surfaces (oven, stoves, refrigerators, and dishwashers). The wipes are good for smaller appliances (microwaves, toasters and coffeemakers).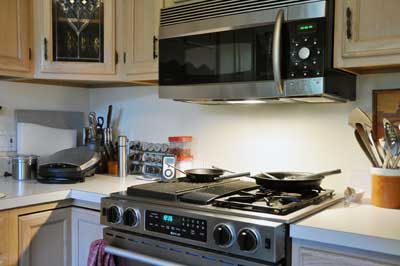 To see if the claim is as good as the product, we are planning on testing these Weiman stainless steel cleaners on all of the surfaces in our kitchen. We'll be looking at the cleaners' ability to cut grease, remove water spots, and leave a shine. [Permalink] - Weiman Stainless Steel Cleaner