We work to play and play at work. Play helps us relieve stress and is rejuvenating. The holidays can be stressful, but they do not have to be. Stress is often the result of the difference between what we want and what we need. How and what we do to reduce that difference can define how we live.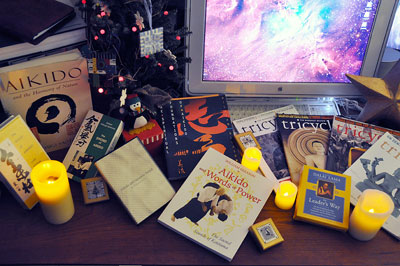 Self-improvement is not an end in itself, but the means to enable one to do one's best. Physical activities such as Aikido can stimulate the body and mental exercises such as Zen meditation can energize the mind. More importantly, they are able to help recharge the soul.

Commitment and focus are helpful toward self-improvement. So are the opportunities to study with good teachers. Saotome Sensei was able to study directly under the Founder of Aikido. Gleason Sensei studied under Saotome Sensei at Hombu Dojo in Japan. We have had the fortune of studing Aikido under Gleason Sensei in Boston for the past eight years. Both Saotome and Gleason Sensei have published books and instructional videos and DVDs on the subject of Aikido. They are helpful, but they are no substitute for direct study. We use the videos and DVDs because we don't always undertstand everything when we are taught them in real time.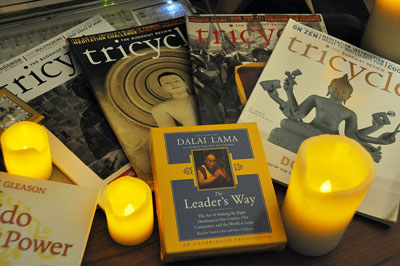 If you have friends on your gift list who are in need of a gentle push on their path to enlightenment, you can help them with some of the suggestions above or further their effort with a subscription to Tricycle. For the ones on your list with power who may need a shove, get them a copy of The Leader's Way
by the Dalai Lama. Happy Holidays!!! [Permalink] -Holiday Catalog: Zen